Introduction
The engineering, construction and maintenance industries are subject to an ever-growing body of legislation and technical controls. Amongst the most recent to be imposed is the TG20:13, which began in 2014.

The aim of this technical guidance is to impose universal good practice in the use of tube and fitting scaffolding. It sets high standards for scaffold structures – clearly showing what is and isn't acceptable.


The TG20:13 guidelines are endorsed by the UKCG, HSE and CITB.

The TG20:13 Technical Guidance was created by the NASC (National Access & Scaffolding Confederation). This is the body that has been responsible for championing and supporting the scaffolding sector for many decades.

The TG20:13 is outlined in four ways. This includes two books, an Operational Guide and a Design Guide. It is also delivered via innovative new software. This software is called the TG20:13 e-Guide and it includes TG20 Compliance Sheets. The technical guidance is also summarised in a pocket-sized "TG20:13 User Guide".

The TG20:13 guidelines are based on detailed structural research, carried out at considerable expense by the NASC.

The resulting set of rules dovetail with the European standard for scaffolding, set out in BS EN 12811.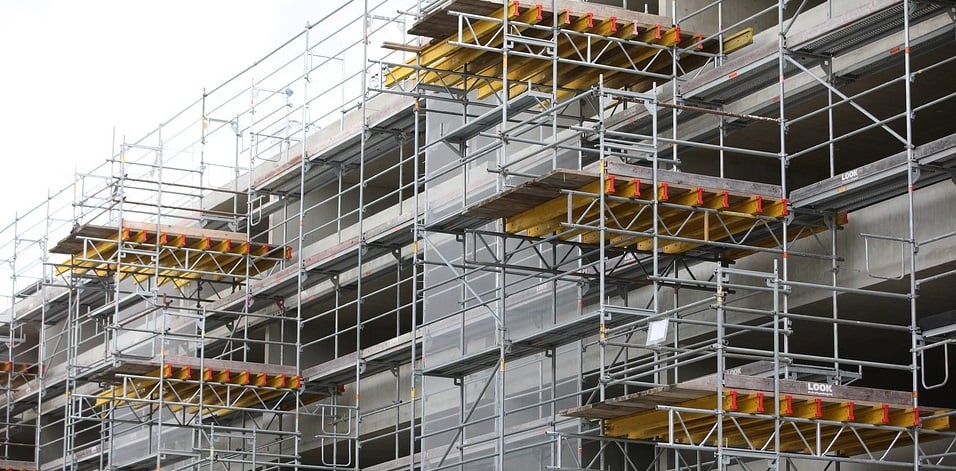 One of the most important advantages provided by TG20:13 is the standardisation of bespoke scaffolding projects. This provides construction companies, scaffolding contractors and other organisations with a blueprint of how structures should be planned and executed.

This includes such things as birdcages, ladder-access and loading bays. It extends to both chimney scaffolds and free-standing towers. The guidelines are also applicable to additional structural forms, such as protection fans, bridges, cantilevered platforms and inside board brackets. Also covered by TG20:13 are pavement lifts, floor-level lifts and structural transom units.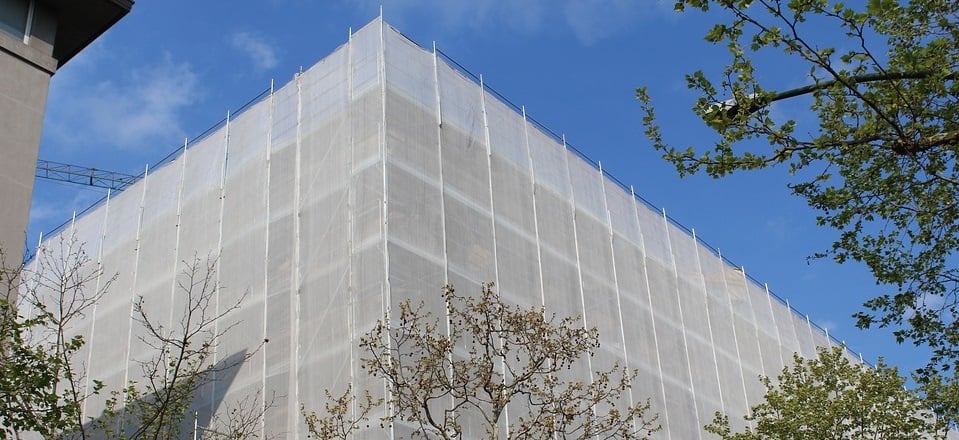 Scaffold Design and TG20 : 13
The above list of what is included in the TG20:13 Technical Guidance illustrates how complex and multifaceted scaffolding is.

The rationale behind documenting and imposing a system of good practice is clear. In the past, tube, fitting and board scaffolding has not always been fit for purpose, safe or insurable.

The TG20:13 standards and measurement criteria eliminate any confusion, ignorance or misinformation, if they are applied consistently and comprehensively.

To be sure – and to reach full compliance - expertise and experience are required.

The starting point is always a professionally-produced scaffolding design that ensures each project matches all elements of TG20:13 - whether it is for small, short use or complex and large in scale and lifespan.

Having a design that encapsulates these standards is a vital basis for costing and creating scaffolding structures, but also for gauging additional requirements, including the likelihood of needing training or additional skills to erect, dismantle, supervise and inspect the scaffolding.

Of course, designs have been an important feature of the scaffolding trade for many years. The Work at Height Regulations 2005 required that designs are used, unless a scaffold is assembled to industry-recognised standards. These configurations now include those prescribed in the NASC Technical Guidance TG20:13 for tube and fitting scaffolds.

Under the Work at Height Regulations 2005, it is also a requirement for the scaffold design to be completed by a qualified person. The resulting design must have enough strength, rigidity and stability to be safe throughout its lifecycle.

This all relies on the organization who designed the scaffold being able to communicate the specifics to the contractors. This ensures that the structure is an accurate representation of the design, and therefore compliant and safe when in place.

In effect, the TG20:13 Technical Guidance provides a checklist for the design of safe, appropriate, compliant and insurable scaffolding structures.
It includes such features as:
Proper location
Design height
Maximum loading
Ties
Add on features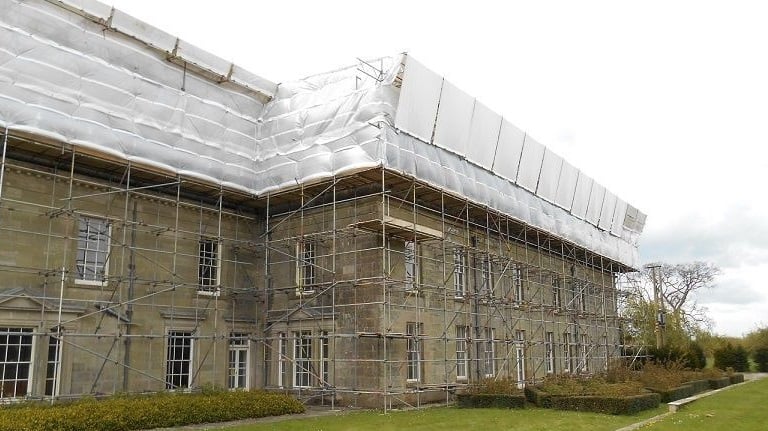 What Design Features Are Impacted By TG20:13
It includes criteria against which different types of scaffolding structures should be designed and constructed. It also provides a detailed set of rules for auxiliary items, such as prescribing board and beam measurement; use of fixing, bracing and restraints; and when and how guard railing should be added.

Each type of structure is given its own strict measurement and component breakdown. For example, TG20:13 sets out clear guidance for the construction of Cantilever protection fan. It mandates how this scaffolding should be designed in terms of height, fan specification, ties, usage and installation.

TG20:13 also makes clear what sign-off criteria should be used for scaffolding designs and structures. To be sure of being compliant with TG20:13, scaffolding designs must be thoroughly benchmarked against all specifications.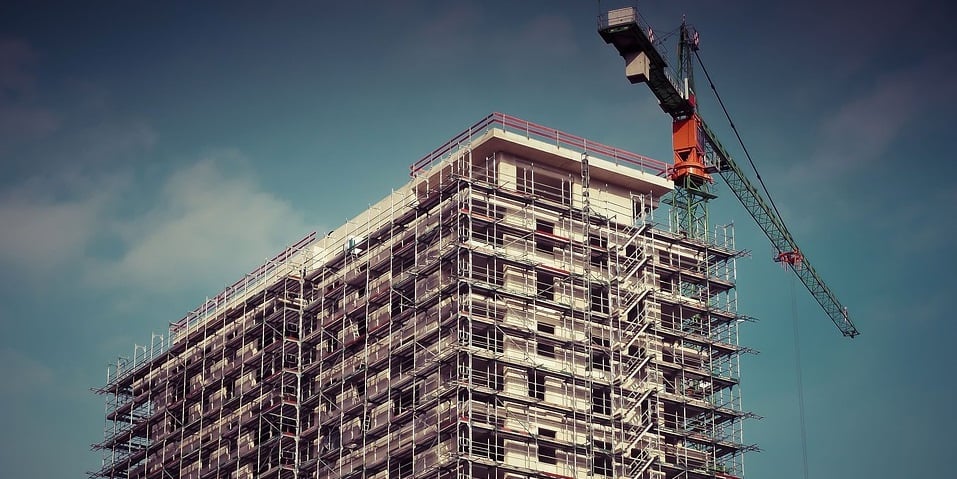 Best Way To Ensure TG20:13 Compliant Scaffolding Design
Though TG20:13 is classed as technical guidance, not a statutory requirement, it is considered a core value of the construction industry and associated trades. Compliance also ensures that you stay within the legal requirements of the Work at Height Regulations 2005.

The safety of site personnel and visitors is always paramount.

However, taking steps to be 100% true to these technical guidelines is also an assured way of meeting insurance policy demands.

The best way to adhere to TG20:13 is to engage the services of Access Design & Engineering. We are experienced and adept at meeting the technical standards prescribed for all types of projects.

What are the other key advantages, of using Access Design & Engineering for your compliant project?

Our designs ensure that you have the clarity you need, to receive accurate and fair tenders from scaffolding contractors. Our designs always meet TG20:13 criteria, providing effective and efficient structures.

Access Design & Engineering's briefing of potential contractors ensures clarity of communication; from site visits, through to structure planning, installation, usage and then dismantling.

Basing your scaffolding structure on our design and advice also avoids errors, delays and confusion.

Commissioning our services provides a design - and contractor brief - that makes transparent costing of the project a great deal more assured. The likelihood of additional costs is eliminated.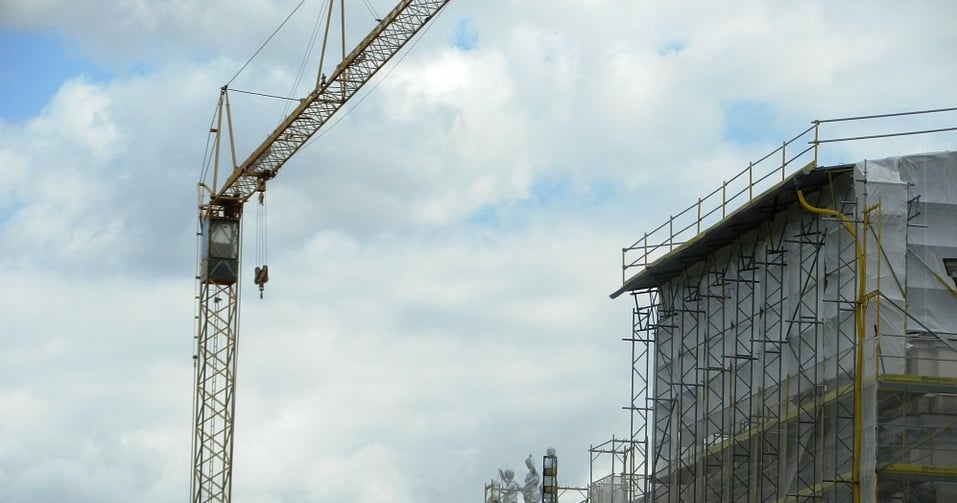 It also makes it easier and quicker to find the right contractor, as tendering will be from a level playing field. That's because our scaffold designs offer accuracy and clarity, with all involved parties working from the right design for each specific project. This avoids the headache of diverse tenders to review.

Even more importantly, our TG20:13 complaint designs ensure scaffolding that is fit for its purpose, safe and insurable.

All of this saves you time and money. Access Design & Engineering work fast, without compromising on quality. From project beginning to end, we will always be just a phone call away.

The reverse side of the coin is choosing contractors with insufficient care, control or cost-management, leaving you with escalating outlay and expensive delay, a scaffold that fails to match the criteria with TG20:13.

At Access Design, we follow all guidelines and deliver on the UK-recognised standard of scaffold designs. Contact us for designs that business owners, contract managers and scaffolding contractors can build on, to create effective and compliant structures.