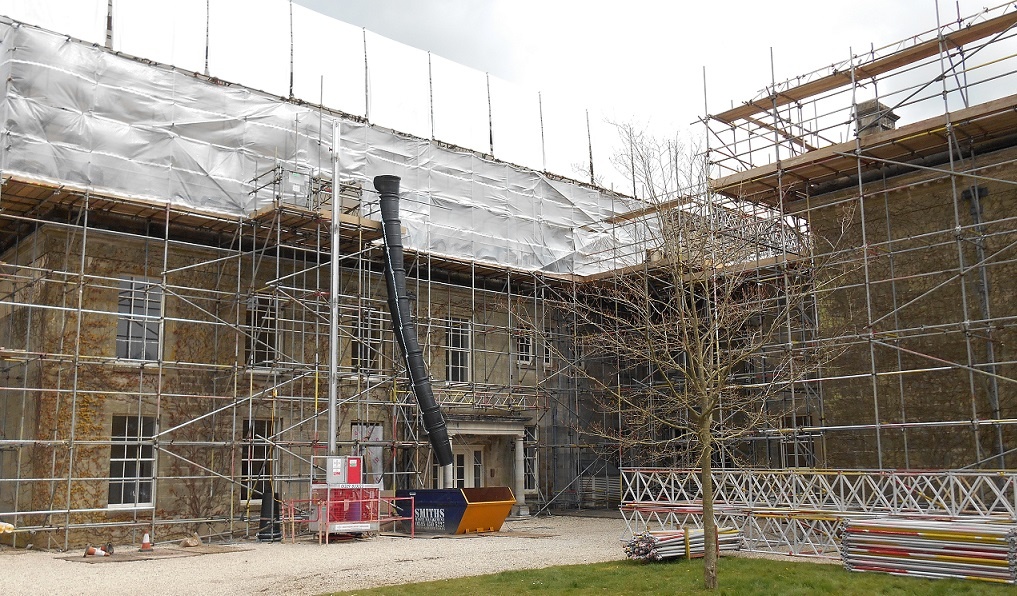 The Work at Height Regulations (2005) state that any bespoke scaffold must be specially designed by a competent scaffold designer. This is to ensure the final structure possesses adequate strength, stability and rigidity – meeting the standards of any modern build.
Keeping Everyone On The Same Page
At the beginning of the planning process, the first action is for the client to supply all the relevant information to the scaffold contractor. This will ensure an accurate design process by the scaffolding design company. BS 5975 section 8 states that "a design brief should be prepared to serve as the starting point for subsequent decisions, design work, calculations & drawings. All concerned with the construction should contribute towards the preparation of the brief."
This is the project brief, and there are some essential pieces of information that must be included:
The site location: where the project is to take place, including adjacent structures and details about the lay of the land.
The period of time that the scaffold is required to stay in place: timescales for the intended duration of the project, including time spent on the building process itself, and whether the build will be temporary or permanent.
Intended use of the scaffold: who or what will be based in the build and information about personnel, tools and other materials and hardware that the scaffolding will need to support.
Height, length and other critical dimensions that will affect the scaffold: any environmental considerations that could impact on the scaffold design.
Number of boarded lifts.
Maximum working loads or the maximum number of people using scaffolding at any one time - vital information for assessing loads during scaffold design calculations.
Means of access to the scaffold.
Whether sheeting, netting or brick guards will be required.
Any unique, specific requirements to consider, such as the proximity of the scaffold to other builds or pedestrian access points.
Condition of the ground supporting the structure: what the foundations will be built on.
Information about the building/structure the scaffold is to stand against: including relevant dimensions and drawings.
Information about any limitations on the position and extent of loads imposed by the temporary works onto the permanent works. The most common limitation is on the allowed number or position of ties to the existing building / structure.
Any local restrictions: anything that may impact the processes of building, altering or dismantling.
Scaffolding Design Companies
By providing these details in the Project Design Brief that you submit to your scaffolding contractor, the scaffold designer will have all the relevant information to create an accurate design. Many scaffold design companies will provide their own instructions and even forms to instruct the formulation of your project brief. The advice in this article gives you a general idea of the information you will need to provide.