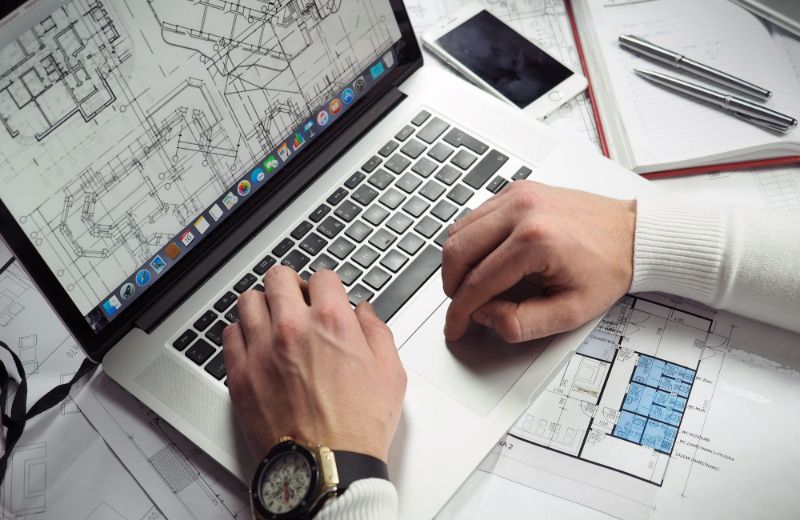 Whether for a commercial or domestic project, knowing how to construct scaffolding correctly can be difficult, as it is hard to know whether your scaffolding build needs a design. Even if your project seems relatively straight-forward and has no special requirements, a design may still be necessary. So, let's explore scaffolding design in more detail…

What Is A Scaffolding Design?
A scaffolding design consists of drawing(s) and bespoke calculations designed to a particular brief given to or agreed with a designer. The completed drawings will have been proven to work and be proven and compliant while meeting the pre-agreed requirements.
Why Do Only Some Projects Require A Design?
In compliance with the Work at Height Regulations 2005 it is a requirement that unless a scaffold is built to a generally recognised standard configuration - for example, NASC Technical Guidance TG:20 for tube and fitting scaffolds or similar - scaffolding needs to be designed and created through bespoke calculations. These calculations must be completed by a competent individual who can make such judgements.
For example, scaffolding projects that usually require a unique design include:
shoring scaffolding
temporary roof scaffolding
independent scaffolding higher than 50m
bridged scaffolding (with bridge greater than 6m)
free standing scaffolding (apart from TG:20 compliant access towers)
What Are The Consequences Of Erecting A Scaffolding Structure Without A Design?
If a scaffolding structure requiring a design is erected without one, there could be multiple legal and financial consequences. Most importantly, workers and pedestrians will be put at risk as the scaffolding will most likely be unsafe for use. If a worker is injured as a result of unsuitable scaffolding, this will not only delay the project but could be mean extra costs and further legal and financial action. Insurance claims may also be invalid if erected scaffolding did not receive proper planning, putting a project at further risk.
How To Know If You Need A Scaffolding Design
If you are aware of how to construct scaffolding but are unsure about whether or not you need a scaffolding design, it is important that you educate yourself on the matter and do not leave it to chance. By reading our guide to scaffolding designs you will be armed with all the information you need about whether or not you need a scaffolding design.