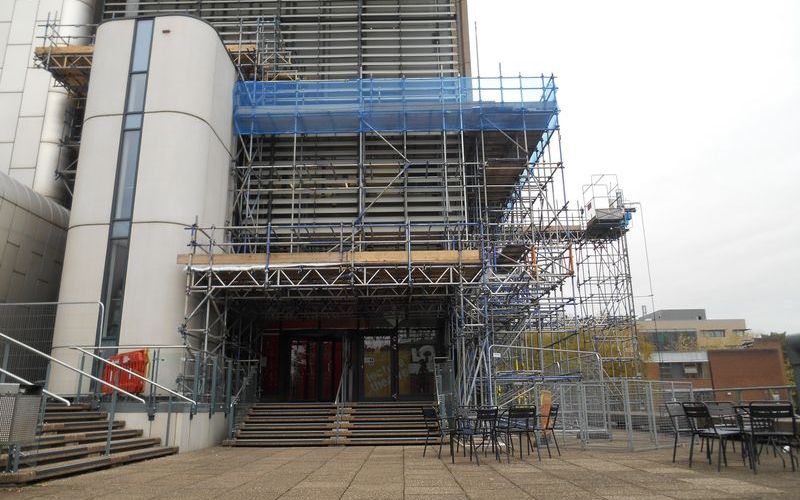 Mistakes happen. They're natural, but when it comes to scaffold designs, mistakes can be dangerous.
Cat I, Cat II & Cat III are categories to check these designs and make sure that this doesn't happen.
What Do The Different Categories Stand For?
Cat I is the first level of scaffold design checks. It can be carried out by any other member of the design team. This helps spot any mistakes that can be easily overlooked by the designer, adding an extra layer of security.
Cat II is the next level up. In this stage, the design is checked by the same company that created the design - but not by the designer or anyone consulted by the designer during the design process. This helps spot any mistakes that can be easily overlooked by the designer, or anyone else involved in the design.
Cat III is the final step in the scaffold checks. In this stage, the design is checked by a separate company who didn't initially create the design. This makes the check completely impartial, ensuring that absolutely no mistake or miscalculation is overlooked.
Do You Need CAT Certification?
Not every design needs the same level of safety checks.
If a design is classified as complex, or innovative, Cat III design checks may be a requirement under BS 5975. This is normally true of Network Rail designs. However, it is the responsibility of the main contractor to decide which check category is appropriate.
If the design checks are required, you can request certification to provide a record for your business that the correct procedures and safety checks have been carried out.
For less complex designs, Cat III scaffold design checks are not a requirement. However, a Cat I or II check is always recommended where possible, to provide an extra safety measure and assurance that your designs are mistake-free and safe.
Why Are Scaffold Design Checks Important?
Scaffold design checks are important to keep us all safe, particularly when it comes to Network Rail designs.
When it comes to these checks, safety is the number one concern. But that's not the only thing they do.
Scaffold design checks also allow us to stop mistakes before they are made, which saves valuable time and money correcting them once a scaffold has been installed.
Where Do I Get Cat I, Cat II & Cat III Checks?
Cat I and Cat II can be carried out in-house, but you must outsource Cat III checks to another company.
At Access Design & Safety Ltd, we can carry out these checks for you. Our team of experts will thoroughly check any design to ensure it hits all safety standards. We'll also provide certification for those who need it.
Need a scaffold design check for your project? Get in touch today.