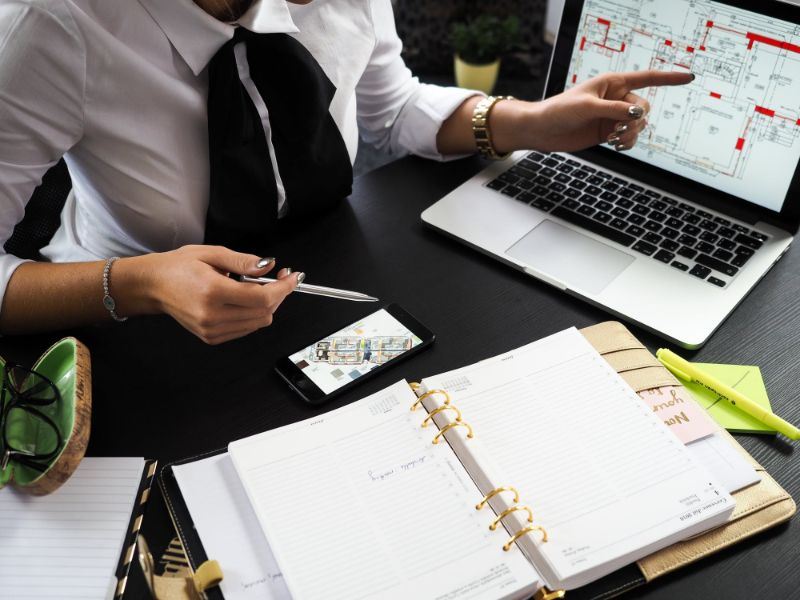 Every scaffolding project is different and has its own set of unique requirements. As such, it can be difficult to determine at what stage of the scaffolding process design drawings should be completed. Unfortunately, there is no one-answer-fits-all solution to this question, but, in general, design drawings should be considered as early in the design process as possible. We explore the reasons for this and look at planning scaffolding in more detail below…

Steps To Take When Planning Scaffolding

1. Bespoke Calculation
Unique calculations must be made for each scaffolding structure. Before calculations can be produced, it needs to be determined what load the scaffolding is to support. There are different load classes from very light duty to heavy duty. The correct load class is determined by considering the use of the scaffold. In addition to this, the effects of wind on external scaffolding is also considered. In compliance with the Work at Height Regulations 2005, only scaffolding created to a generally recognised standard configuration do not require bespoke calculations.

2. Scaffolding Requirements
It is important for a scaffold designer to be aware of any specific requirements a project may have so a scaffolding structure can be designed to properly support these needs. Factors such as the length of time the scaffolding will be needed, the condition of the surface the scaffolding will be on and any erection/dismantling complications will need to be carefully considered during the planning process to ensure the scaffolding design is safe and functional.

3. Design
Only after the above criteria is carefully considered should a scaffolding company seek a scaffolding design. The design process should involve the design company or individual finalising the type of scaffolding, the scaffolding dimensions and details of unique elements such as fans or loading bays.

When Are Scaffold Design Drawings Required?
There is no specific time in the planning process when scaffold design drawings are required, but should you require a design for your scaffolding, it is best to have the drawing completed as early as possible.
Having scaffold design drawings can help an individual to visualise their scaffolding and may be required by some construction companies as standard. Once you have decided that you require scaffold design drawings, it is important to speak to your designers before receiving a scaffolding quote. This will ensure your quote is fair, accurate and the design cost has been accounted for. Similarly, scaffolders should be provided with a written design brief from a client before requesting scaffold design drawings as per the British standard BS 5973.
If you are unsure whether or not you require scaffold design drawings for your project, it is best you speak to an expert. At Access Design, we are fully insured scaffolding design specialists and are more than happy to answer any questions about scaffolding you may have.